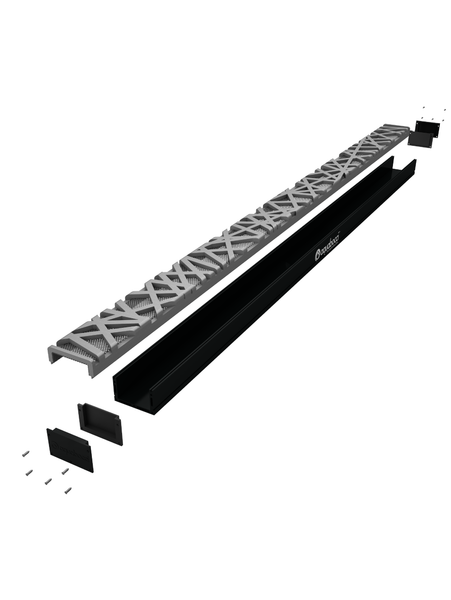 Ribbon Drain
1200mm x 66mm x 48mm
Translation missing: en.products.general.regular_price
£280.00 GBP
/
Cut to any length for custom installation.

Easily fits into shallow locations including on top of the slab.

Salt and chlorine safe.

Fast assembly fitting system to create custom shapes.

Attach the spigot in any position to connect to 50mm/2Inch or 100mm/4Inch pipe. 

Grates easily removed with the Aquabocci lifting key.