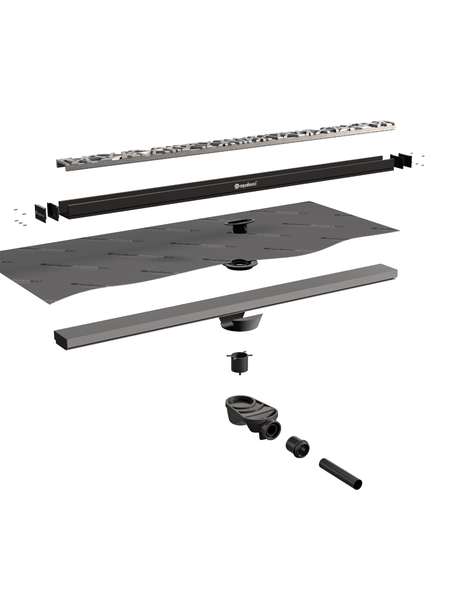 Ribbon Shower Kit
1200mm x 66mm x 133mm
Translation missing: en.products.general.regular_price
£550.00 GBP
/
Make a statement with the alluring silhouette design of our Ribbon drain.
Cut to any length for custom installation.
Attach and swivell the Spigot and Vulcan 360 Syphon in any location along the channel.
Includes fabric Aquabocci WunderMatt waterproofing membrane for complete tanking.
Fast assembly fitting system to create custom shapes.
Grates easily removed with the Aquabocci lifting key.