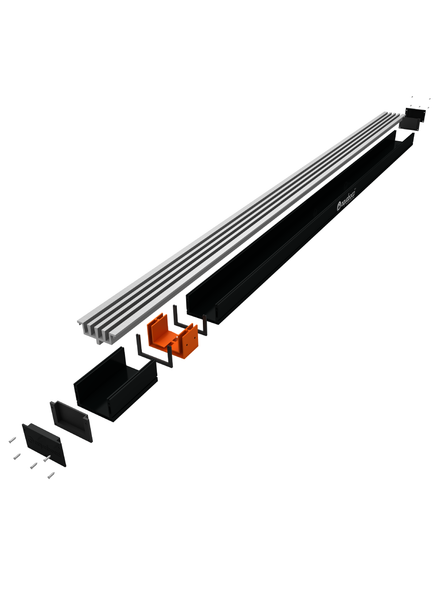 S66 Low Profile Drainage Channel
1200mm x 66mm wide x 43mm Deep
Translation missing: en.products.general.regular_price
£130.00 GBP
/
66mm wide drainage channel drain low profile

2400mm or 1200mm lengths can be cut to any length for custom installation.

4 Anodised colours in stock.

Suitable for use on balconies and courtyards.

43mm deep drainage channel low profile 

Create custom shapes with straight lengths and corner pcs

Spigot outlets are available in 50mm/2Inch or 100mm/4Inch pipe can be attached anywhere along the channel.

Alloy Grates can easily be removed using the Aquabocci lifting tool.